We are supplier of the product
benzyl alcohol
to several customers in the chemical and technical industry.
Please note the specification data of
benzyl alcohol
in the following table.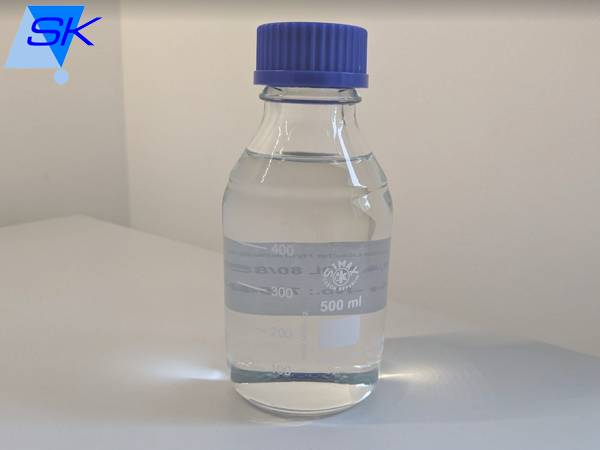 → benzyl alcohol
safety data sheet PDF (german version)
→ Benzylalkohol, rein deutsche Version
SysKem Chemie GmbH is a member of the SPC Network:
spc-selectedproducts.de
Please note:
We do not supply the product
benzyl alcohol
to private users!
General informations:
Solubility in water 39 g/l (RT)
highly soluble in most organic solvents
Boiling point 205,3 °C
melting point -15,4 °C
Flash point 100,4 °C
Benzyl alcohol forms a colourless, somewhat oily liquid with a mild, pleasant fragrance but a bitter, anaesthetic taste.
The esters of benzyl alcohol with various monocarboxylic acids, such as benzyl acetate and benzyl benzoate
are used in fragrances or flavourings.
Product Specification:
Chemical name:
benzyl alcohol
Appearance:
colourless liquid
assay:
min. 99,5 %
colour:
max. 10 APHA
Moisture:
max. 0,1 %
Density:
1,045 - 1,047 g/cm3
Packing:
drums, IBC
Einecs-No.:
202-859-9
Notes:
Shelf life: 1 year with proper storage
Synonym:
Phenylmethanol
Hazard Informations:
oxygen causes slow oxidation to benzaldehyde
switch off all spark sources.
Harmful if swallowed or inhaled.
Causes severe eye irritation.
Label:
GHS07
Product categories:
alcohols,
This data is only for your information purposes and does
not
imply a guarantee for a certain application.
→ Specification data benzyl alcohol PDF version